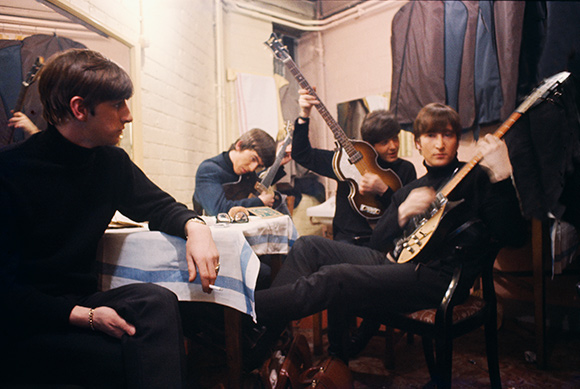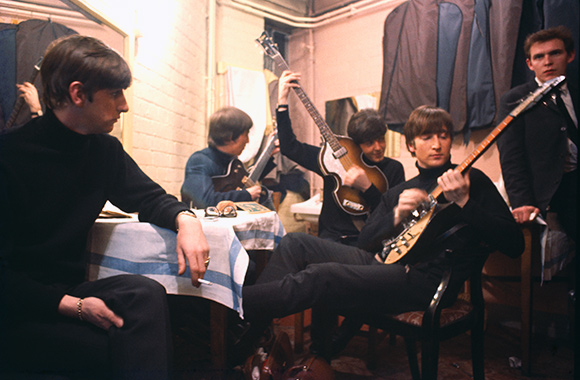 The Beatles
Hatami is highly regarded for these early and extremely rare color photos of the Beatles at the legendary Cavern Club in 1963.
Sent to Liverpool by Paris Match magazine to cover the Beatlemania phenomenon, he managed to gain access backstage and captured these amazing images of the Fab Four with three of the most significant guitars in rock history: John Lennon and his six-string Rickenbacker that he painted black, Paul McCartney with his legendary Hofner bass, and George Harrison with his Gretsch Country Gentleman.
Featured in the second photograph is Neil Aspinall, chief executive of Apple Corps Ltd. from 1970 until his death in 2008.
The third image is the special Rainbow Edition of the Fab Four.