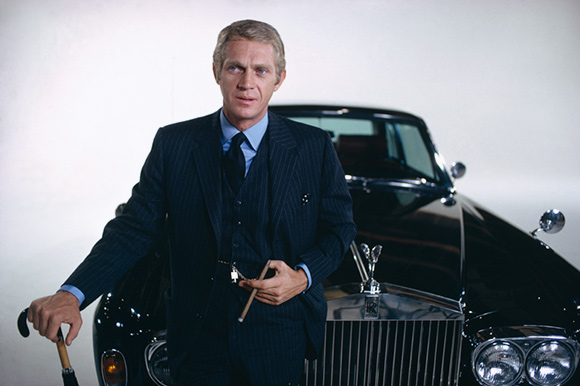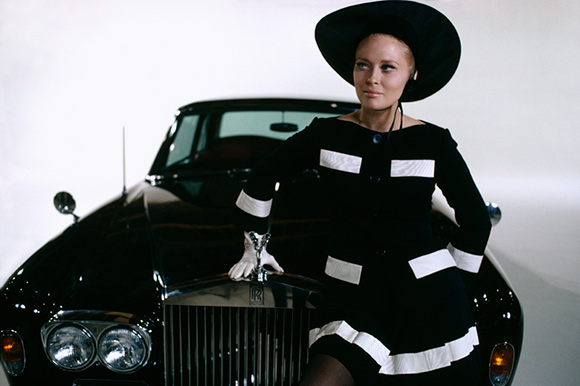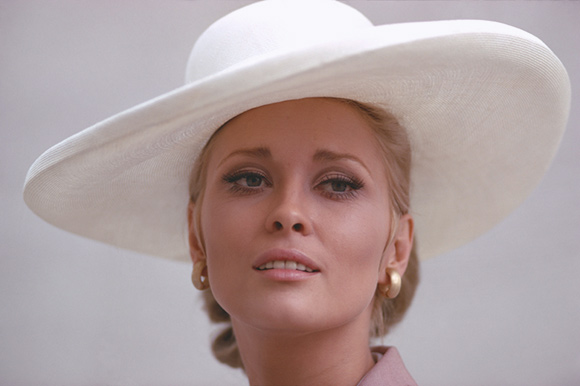 Thomas Crown Affair
The Thomas Crown Affair, a stylish 1968 crime film starring Steve McQueen and Faye Dunaway, was a watershed moment in fashion history. From McQueen's classic three-piece suits with the slim, sharp-fitting waist-lines to Dunaway's mod-inspired mini-dresses, wide-brimmed hats, and white gloves, the result was two of the more elegant Hollywood style icons of the 1960s.
Hatami was commissioned for these studio portraits by the film's producer, The Mirisch Corporation. In the background is the 1967 Rolls-Royce Silver Shadow Coupe used in the film, currently part of the Petersen Automotive Museum collection.
With soft, muted tones and an ironic, detached air, these photos gracefully mirror the film's plot, about a high-class jewelry thief out to pull the perfect heist.